Tennessee Map for True South Puzzle Co.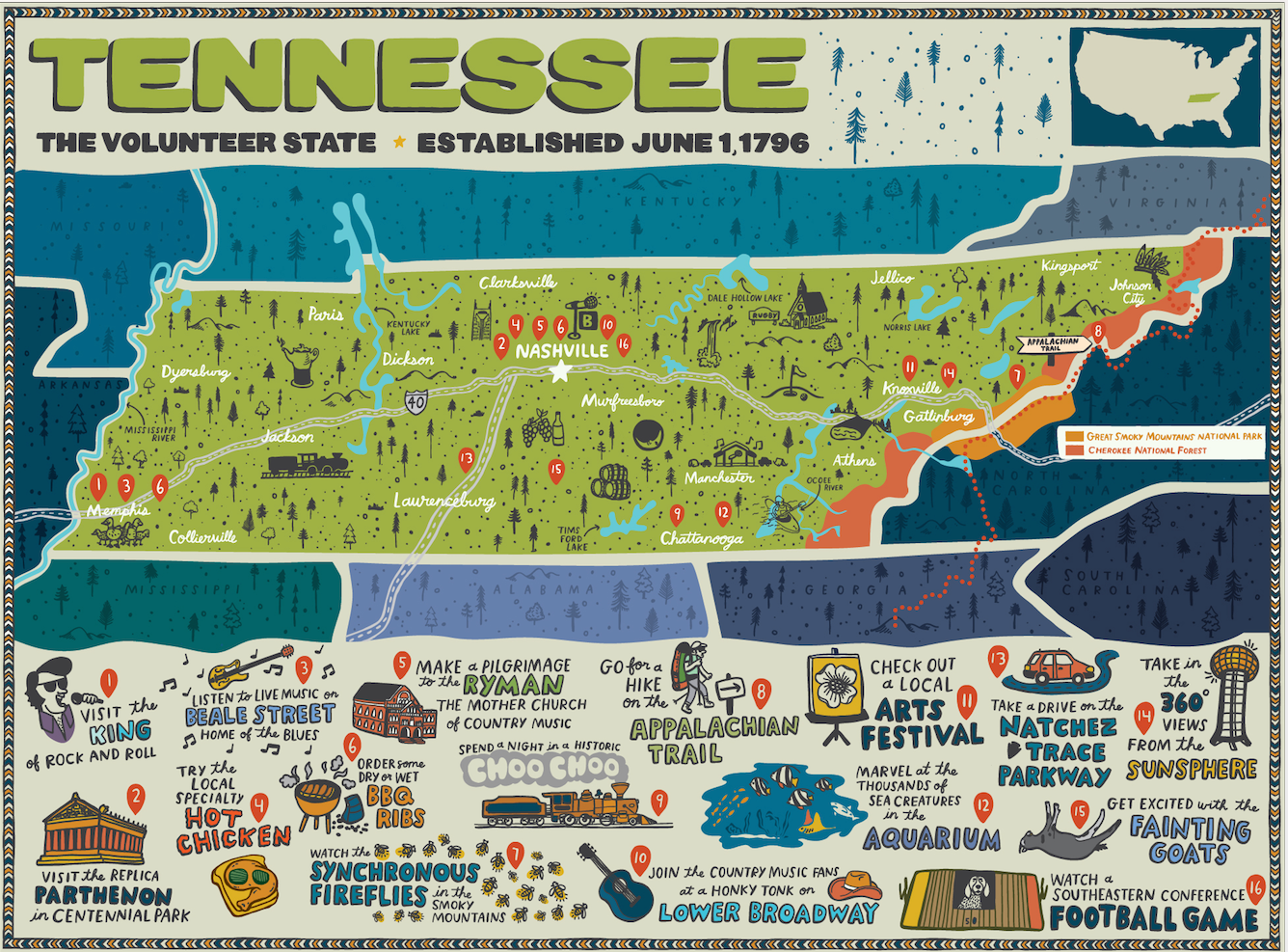 We are clearly very attracted to maps and all things location based. We love getting to explore a place in this unique and creative way. This Tennessee Map we designed for True South Puzzle Co. was no exception. We officially cannot wait to visit this place. 

You can purchase this design as a puzzle exclusively through the True South website! They have some really beautifully designed puzzles for all you puzzle nerds out there! 
---